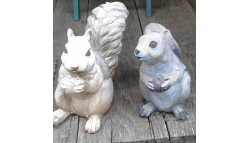 Max Creek Antiques-Simpson
2550 Gilead Church Rd
Simpson, IL, 62985
Tel: 618-695-3546
Facebook Page:
Max Creek Antiques-Simpson
Email:
maxcreekantiques@yahoo.com

Located in the heart of the Shawnee Forest
The shop consists of three buildings so far. One full of country, primitive, gifts and the other full of retro items. The shop is located in scenic southern illinois in the heart of the shawnee forest.